Simple Applicant Tracking System
Are you a growing business and need a simple, no-frills, ATS? Try ResEmploy.
Signup with Email
or
Sign up with Google
Try it completely free! No credit card required.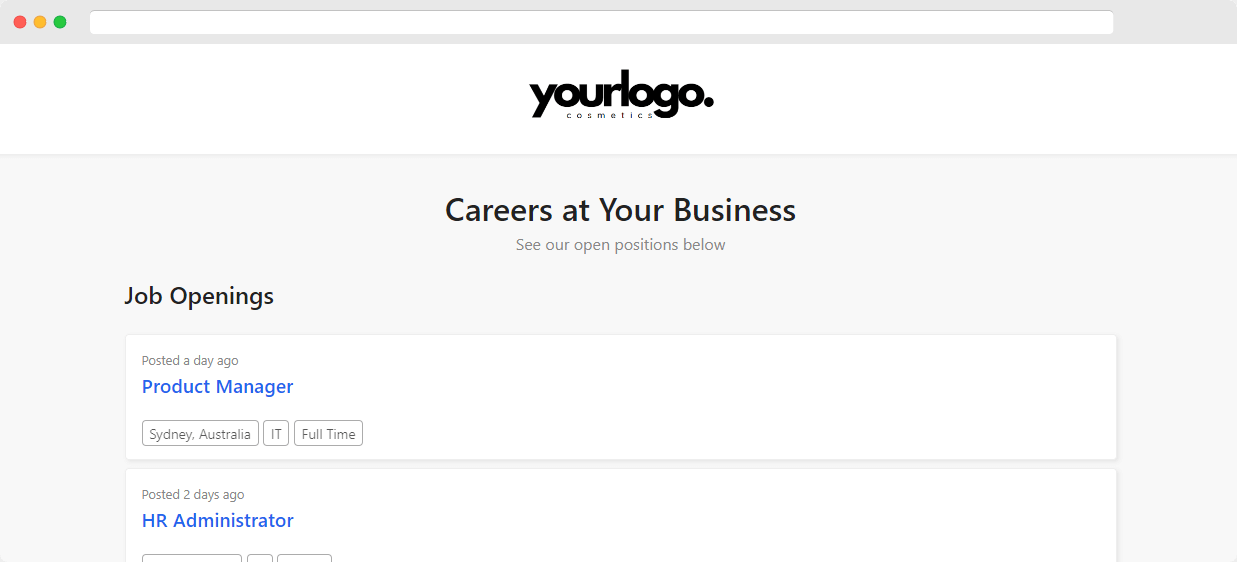 Branded Careers Page
Get Your Own Careers Page
Get a professional careers page in seconds, showcasing your job listings and collecting applications seamlessly. Tailor forms to your needs, receive resumes, and smoothly evaluate candidates – all directly in your web browser. Streamline your hiring process with ResEmploy.
Perfect for Small Businesses
Create your very own careers page in seconds, showcasing your job listings, allowing candidates to easily apply and connect with your company.
Craft Your Application Forms
Design and launch personalized application forms tailored to your small business's hiring needs. Collect essential candidate information efficiently, making the hiring process a breeze while leaving a lasting impression.
Effortless Candidate Review
Streamline your candidate evaluation process with our user-friendly interface. Quickly sort through applicant resumes, identifying the best matches for your tight-knit team and making the selection process a joy.
Add Your Jobs
Review candidates from your browser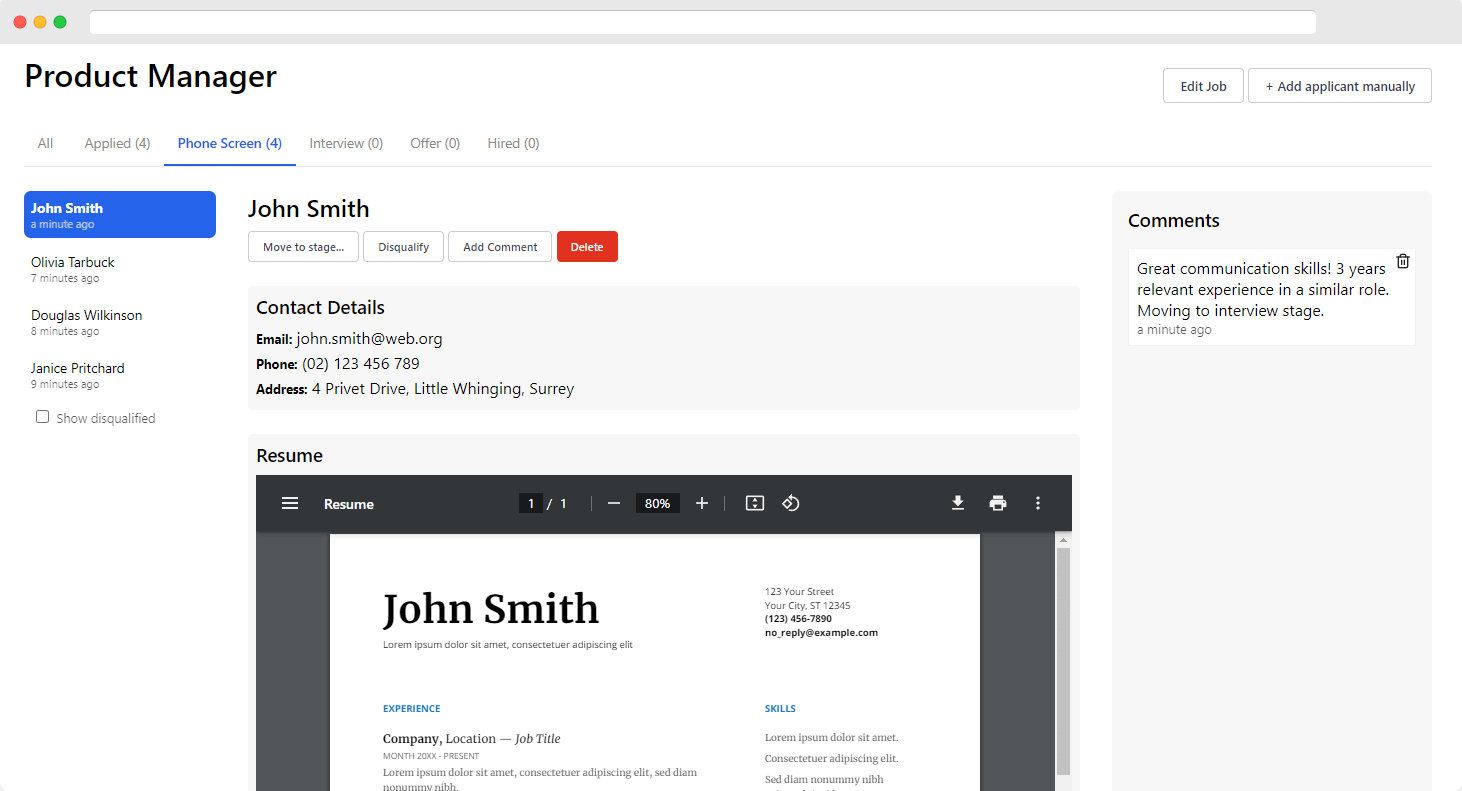 Hiring made easy
Try out ResEmploy's simple ATS free for 14 days, and get your branded careers page in minutes. No card required.
Get Started Today
Start your 14-day free trial and get started in minutes. No credit card needed.
Start Your 14-day Trial